Independent Sales Rep Recruiting for the Sporting Goods Industry
For 20 years Sher-Co has built sales forces for more than 400 sports, apparel, resort, ath-leisure, and outdoor manufacturers. No one but Sher-Co in the sports and apparel industry has the access to and relationships with independent sales reps all over the USA and Canada. The service is fee based but also guaranteed. Our service takes a huge load off ANY company seeking great sales agents. We have the experience and connections to:
Recruit the sporting goods and apparel sales agents for your emerging company

Provide an accurate, updated sales rep database specific to your territory need.
It is proven that Sher-Co's effective, time tested communication skills inspire reps to see the VALUE in representing your line. Whether you use our "hands on" recruiting service or use the rep database we could provide, Sher-Co's networking comes up with the very best option for your distribution needs.
Where do you need sales agents?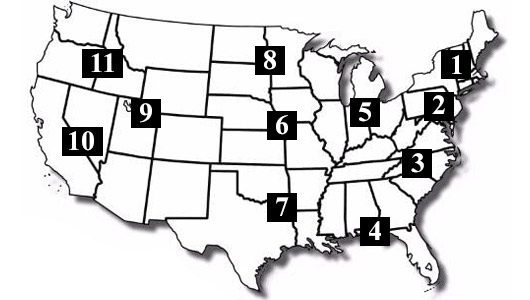 New England
Metro (NY, NJ, E. PA)
Mid-Atlantic
Southest
Midwest
MINK (MO, IO, NE, KE)
Southwest
North Midwest
Mountain
West (CA, AZ, NV)
Northwest
Manufacturers Do You Need Sales Reps?